There is a great history on area rugs written on NOVICA, and I wanted to share a few bits from it with you.
"

Arearugs have served as home décor essentials since the beginning of civilization.
As the art of rug making evolved over the millennia, area rugs transformed into artistic canvases. Today, the finest handmade area rugs are treasured as prized objects of art.
Interior designers often recommend area rugs as the fastest and simplest design element available to totally reinvent a room or to revitalize existing décor, while at the same time providing warmth and depth, sound absorption, and floor surface protection."
My husband and I have lived in our current home for almost eight years now and it is still not fully decorated.
Each year we get a few new throw pillows or update the bedrooms, but we never really put tons of cash into the house's decor. Mostly because with young kids things get ruined fast. Like really really fast! ;)
When Medallion Rug Gallery contacted me, I knew right away I wanted to get a runner for the upstairs hallway.
Every morning, I walk down the hallway and my feet are cold. The floor itself actually makes some creaking noises too as the house was built in the 50's.
It's a beautiful real wood floor, but it could defiantly use a new rug!
Here is a bit about the company:
"Established almost 35 years ago by Amir Amidi, Medallion Rug Gallery offers an extensive selection of area rugs ranging from imported antique rugs to traditional Persian rugs. Amir Amidi has devoted his life to the selection and import of high quality hand-woven and handmade rugs from all over the world including India, China, Pakistan and, of course, Iran. These functional works of art are ideal for any home and are available in a wide range of sizes and colors to complement the existing decor or serve as the basis for a new look. Amir Amidi and the knowledgeable and professional staff at Medallion Rug Gallery specialize in the import and sale of oversized rugs and handmade rugs of all varieties, large and small."

The selection I was able to choose from was amazing! They have rugs in every shape, in every color, and in every size.
If I didn't want a runner so badly, I would have had a hard time narrowing it down.

I had my eye on this one for my master bedroom: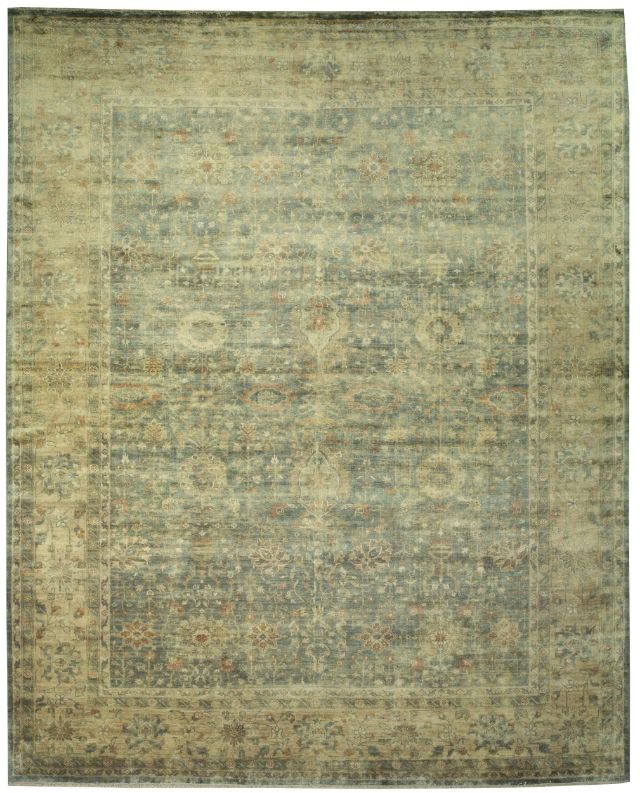 New Contemporary Caucasian Kazak Area Rug
This rug would look
beautiful in my kitchen:
New Contemporary Chinese Area Rug
I would very much enjoy this rug in my family room:
See what I mean? So many wonderful rugs to choose from.

I measured the hallway and decided a two foot by ten foot runner would be just perfect.
I even choose one that pulled in the colors from our living room/office space just below as we live in a split level.
When the rug arrived it was wrapped up tight so that no moisture could get to it.
Here is a picture of what the hallway looked like before we rolled out our new beautiful runner:
Here is the rug I choose: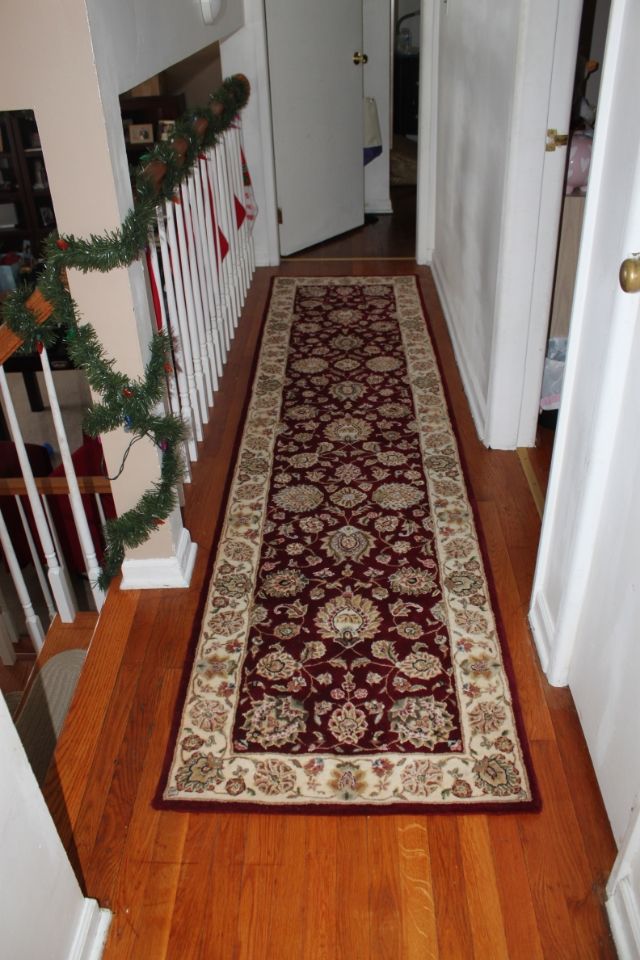 How beautiful is it?! I am in love. Not only does my home feel more finished but it is so soft and enjoyable to walk on.
Maybe I just like that it is a handmade rug made of silk and wool. (swoon) ;)
I feel like my upstairs looks ten times more beautiful! And as an added bonus the creaking noises when you walk down the hallway are all but a thing of the past.
Do you own an area rug?
They really DO reinvent the area of the house they are added to!